As one of the most historic soccer clubs in the country. We are proud to be one of the founding members of the new MLS youth development league. This platform will further strengthen Met Oval's ability to develop professional and college players, and remain the top developer of elite talent in the Northeast.
This marks a new era for elite soccer in the United States, the MLS and the elite youth academies joined forces to create the premier platform for youth soccer players. This will provide a pathway to the pro ranks and will challenge our players in all aspects of the game. We are excited about this new chapter about to take place in the United States.
" The goal of MLS and Elite Academies is aligned to create the premier platform for the development of world class youth players. By providing a bespoke pathway to the professional game, this union will kick off a new era in elite talent development." – Jeffrey Saunders (Met Oval Sporting Director)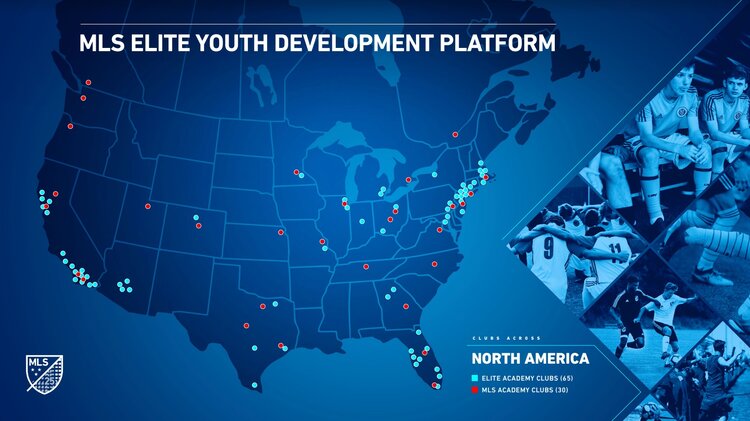 This new pathway will Impact more than 8,000 soccer players across the U.S. and Canada. The joining of forces between the Elite youth clubs along with MLS, will create opportunities here and abroad never yet experienced in North America. "There is strong positive momentum and excitement among MLS club academies and elite academy clubs to co-create a platform that will deliver an unparalleled experience for the nation's top players and clubs," said Fred Lipka, Vice President and Technical Director of MLS Player Development. "The development of professional and elite players requires a comprehensive and integrated approach, beyond just the competition format, and we are having daily conversations with Academy clubs across the country who are committed to building that environment with us."
This new platform will consist of elite all-year-round competition, as well as player identification initiatives, coaching education opportunities, and extra programs that will benefit the player development environment.
The alignment of the MLS's objectives along with our club gives us great confidence in our main focus on developing elite talent. Here at Metropolitan Oval the "youth center of excellence" we always look for different avenues to improve as a club in all aspects of soccer. With our main focus on the individual development of players, we want to provide an elite environment for our athletes and opponents. Our VR cognitive training system immerses our athletes into real game-like situations. This enables us to provide our players with really specific information on decision-making in certain areas of the pitch. Expansion plans are underway at our historic facility to include an indoor gym. This investment will aid in our player's strength development and injury prevention, along with a focus on nutrition and healthy eating. At the "youth center of excellence," we prepare each player to be the best version of themselves while at the oval.
VIDEO LINK: NEW MLS YOUTH DEVELOPMENT PLATFORM